The same system that produced the severe weather Monday has stalled across Ohio focusing more rain and storms over the next 36 hours. Notice the amount of moisture and its Gulf of Mexico origin.
Precipitable Water: WARMER colors mean more available moisture
Projected rainfall amounts are significant. Flash Flood Watch will need to be issued later today by the NWS.
Northern Ohio radar loop
Current OHIO temperatures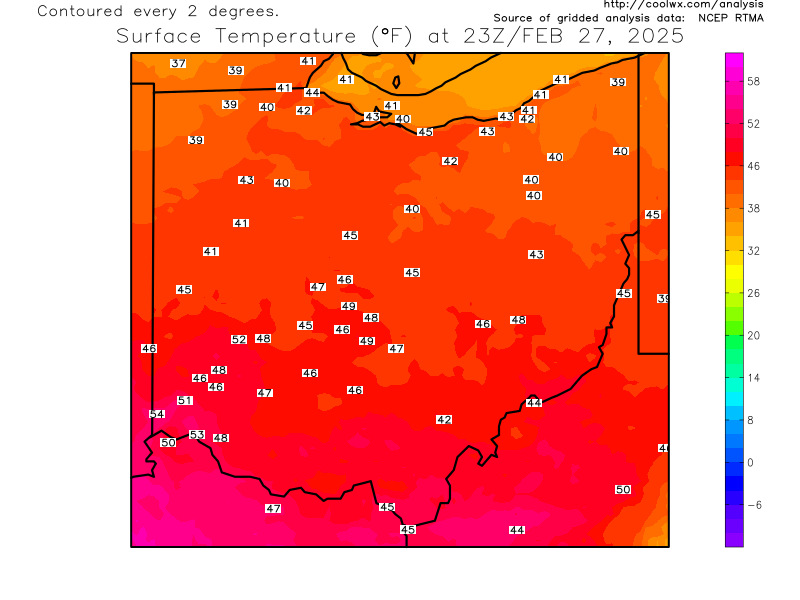 Current Ohio Valley radar loop